SALE. Beautiful reborn baby TWIN A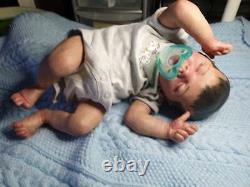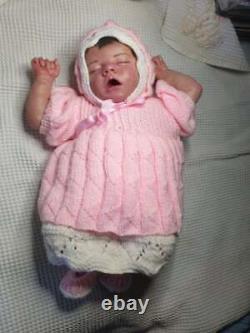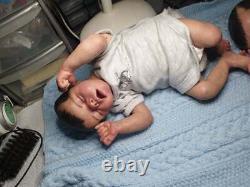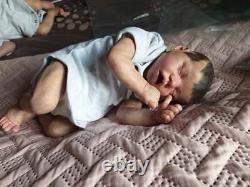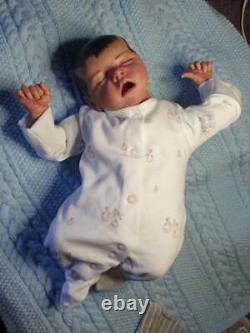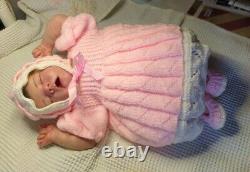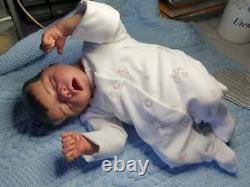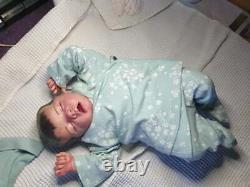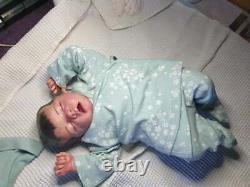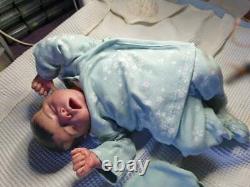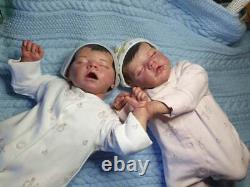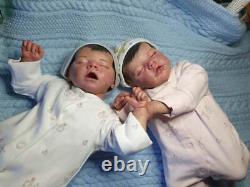 BEAUTIFUL REBORN BABY TWIN A. These babies were painted with genesis heat set pains, Multiple layers to give real depth and beautiful skin tones. Many hours each day has gone into creating these beautiful babies. They were reborn (finished) on the 4th February 2022. I painted their hair with dark brow, I wanted these babies to look like they have a full head of thick hair. I also rooted their eyelashes with black premium mohair. They have soft cloth bodies which are weighted to give that real baby feel. Twin A weighs 3lbs 5oz. They are approx 16inches long. Twin A has an open mouth so it can suck its own thumb, it has not been fitted with a magnet as it can take a preemie pacifier. They wear tiny baby clothes.
The babies will leave with a couple of sets of clothes, They will leave with matching hand made by myself knitted preemie dress, bonnet and shoes, and a preemie pacifier for twin A, a baby shawl/blanket, socks and a blank birth certificate. These babies are not playdolls, they are beautiful works of art to be cherished for years to come.