Reborn Zane Mini Baby 10.5 By Marita Winters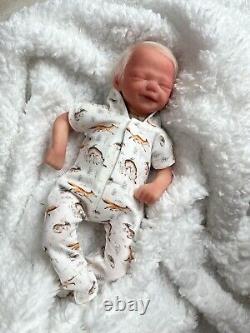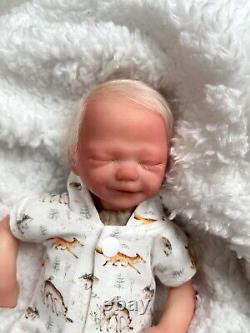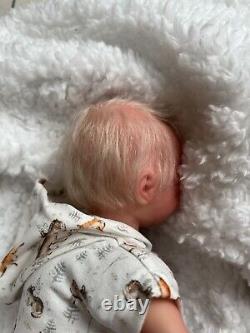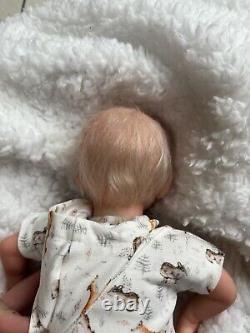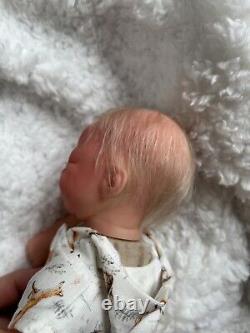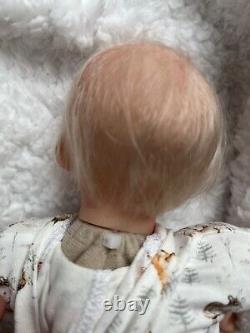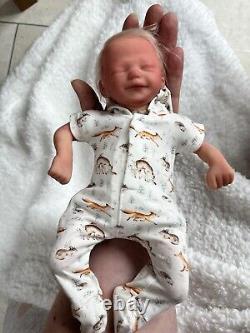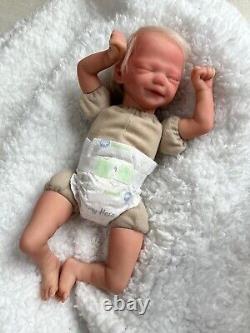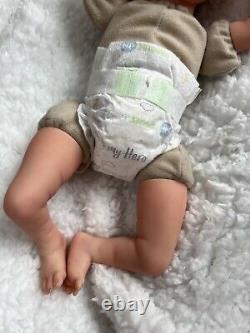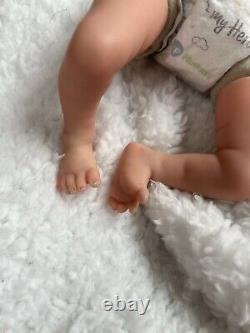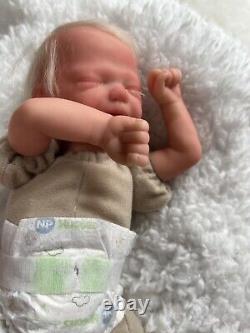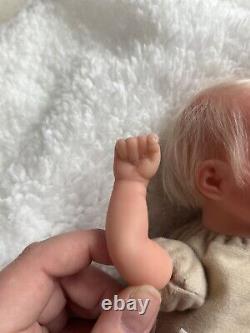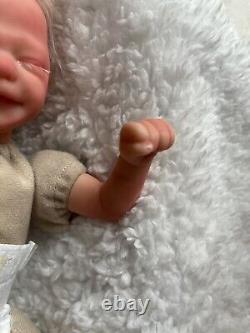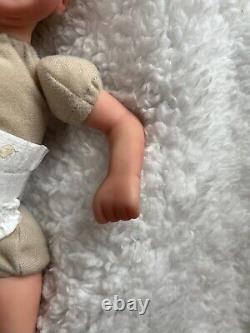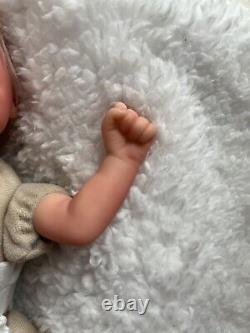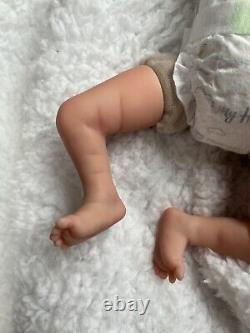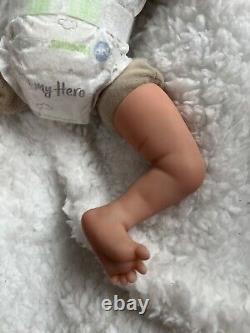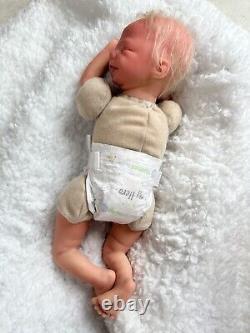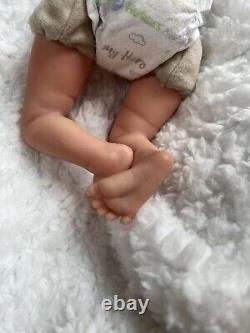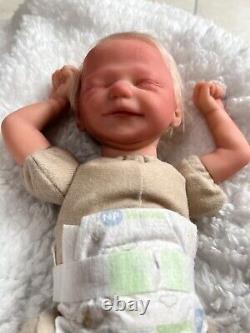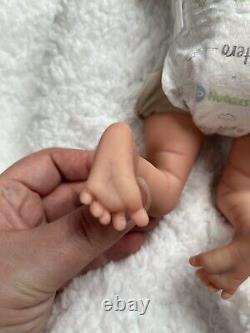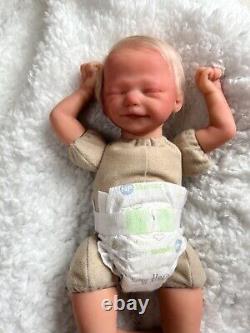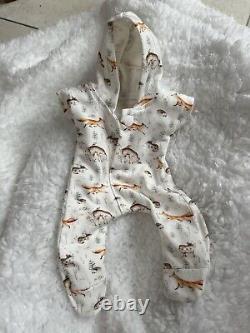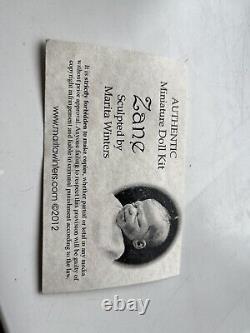 Reborn Zane Mini Baby By Marita Winters. Here is Zane, he's 10.5" and will wear 10-12" clothing. He was painted with GHSP & Varnish. His paintwork isn't perfect as I'm new but I have photographed him well to show his paint work.
He has tipped finger nails & toenails, sealed with varnish. He was rooted with premium blonde alpaca hair from heavenly illusions. His rooting also isn't perfect as I'm only just getting started, it's incredibly soft & easy to style. He also has rooted eyelashes.
He does not have a magnet. I will add some extra ties incase someone would like to put one in.
He was weighted with glass beads & angel silk. He is a handmade item and not perfect please bear this in mind when looking, although he is very cute and would make a lovely reborn for sitting in tiny baskets.