Reborn Baby Monkey Chimp Brown EYED Doll Rooted, Fast Post, BINKI, Bottle +Gifts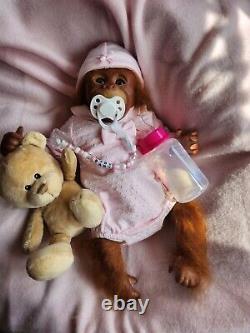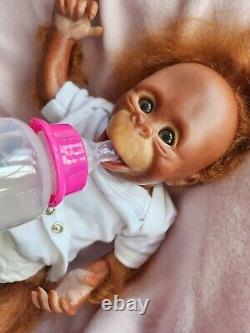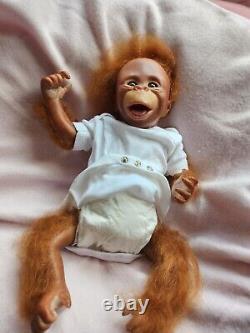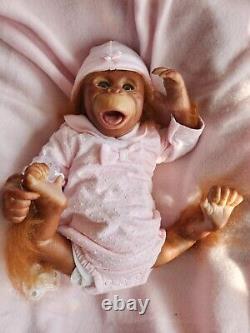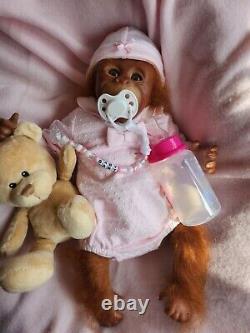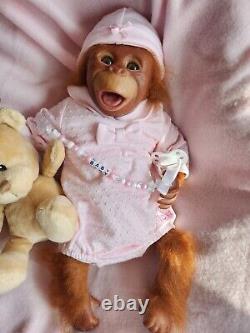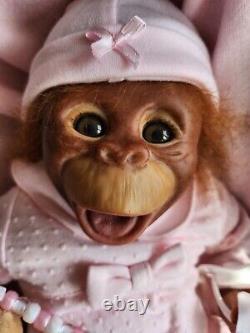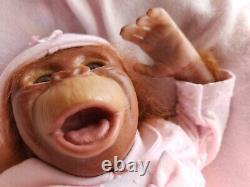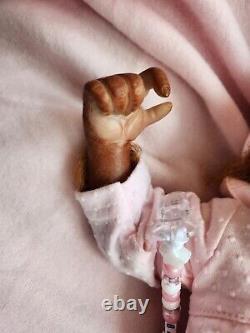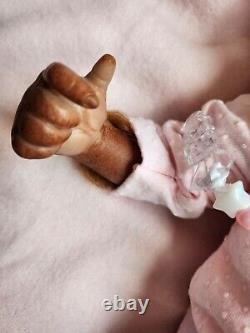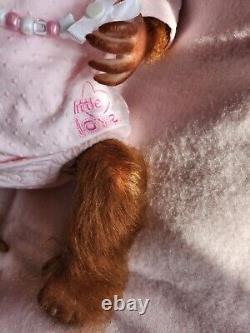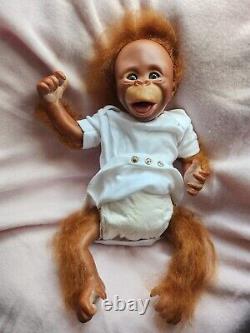 PLEASE NOTE : All my Babies are GENUINE KITS from Genuine sculptors and conform to all the required safety certificates. Reborn Baby Monkey Chimp BLUE EYED Doll, Rooted, Fast Post, BINDI + Bottle +Gifts. If you would like baby lighter in weight no problem just let me know x. The more stringent European Standard EN71. Hello and welcome to, ChickyPies. Baby will come dressed in all the clothes in the pics (PATTERN MAY VARY). 1 x magnetic pacifier & clip. Warmly wrapped in a blanket. Comes with a child`s Surprise gift bag. Comes with a ChickyPies certificate.
Incredible Peachy Soft Newborn Baby. Baby is a VERY heavy chunky real feel baby. Baby will need supporting just like a real baby monkey. Unbelievably Real Baby feel in your arms. Evenly Balanced Body with virgin fibre fill.
Comes with a magnetic pacifier (care should be taken around people with pacemakers and electrical equipment). Baby is very cuddly as i have weighted the body and limbs, as well as the head. Baby has 3/4 arms and full legs with a doe suede cloth fully jointed body. This baby has been painted and rooted by Bountiful baby then I weighted, filled, eyelashes and eyes applied, then fully completed and dressed by me. All teddies and other props blankets are not included unless stated above.
Baby will be securely boxed and sent via insured courier.