Cherish Dolls Reborn Baby Girl Doll Anya Detailed Bald Realistic 20 Newborn Uk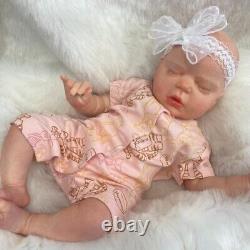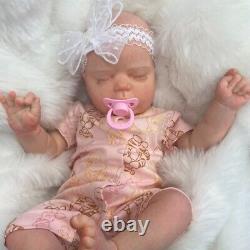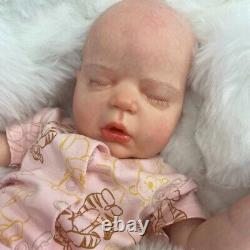 All our reborn babies are handmade by us here at Cherish Dolls in our workshop. We offer affordable, gently reborned lifelike baby dolls, suitable for children and adults alike. This gorgeous baby girl is a small but chunky newborn and is 20 in size and weighs 5lb 3oz. Anya has a detailed skin tone with natural blush, tiny veins and capillaries and is bald. Her head will need supporting as it will drop back like a real baby. Dressed in a cute outfit (styles and colours will differ from shown). Magnetic dummy (colour/style may vary, strong earth magnets are used, please take care around people with pacemakers). Hand painted with Genesis heat set paints, completed with matt varnish to seal. Hand rooted mohair fine eyelashes. Natural look tipped finger and toes nails. Full vinyl limbs with a soft material body. Please follow our care sheet included with each doll!
Free UK only - Fully Tracked.