Amazing Detail Reborn Prem Serena Freitas Artful Babies Girl Doll 16 Inch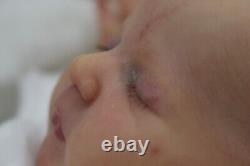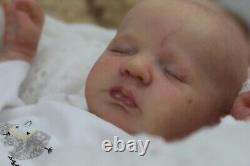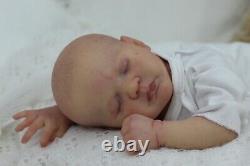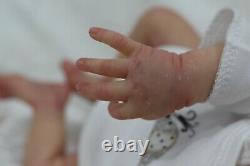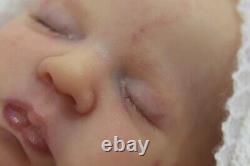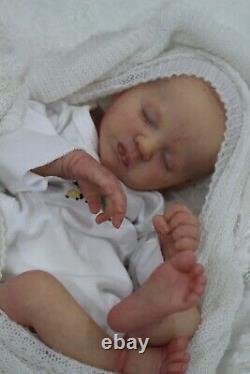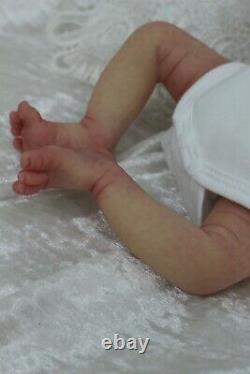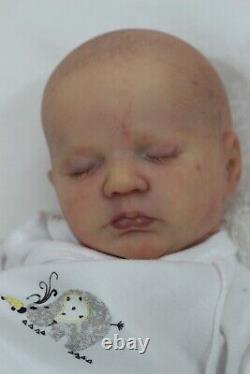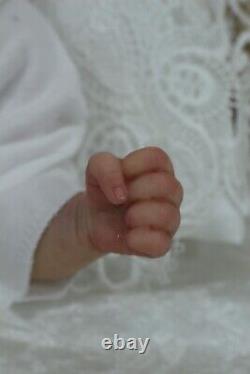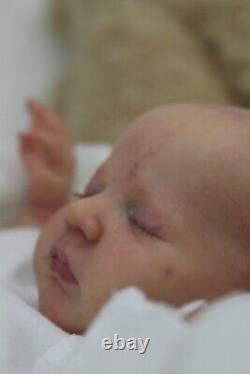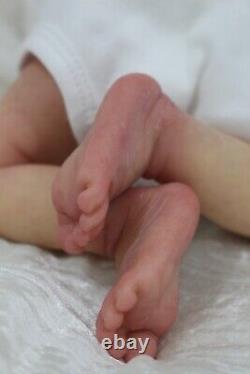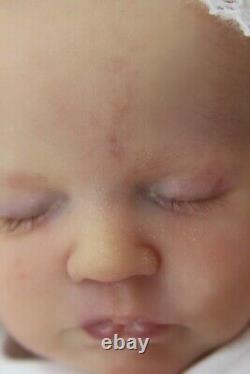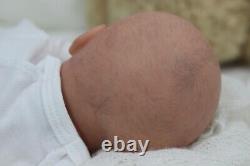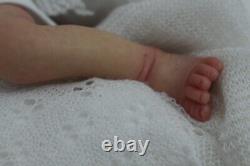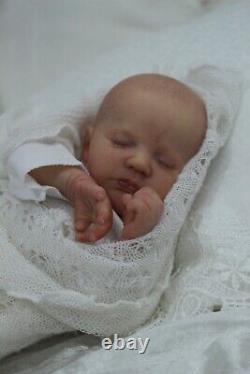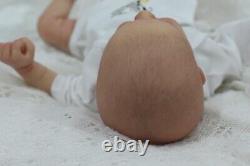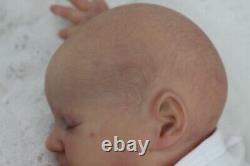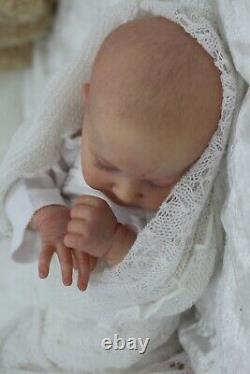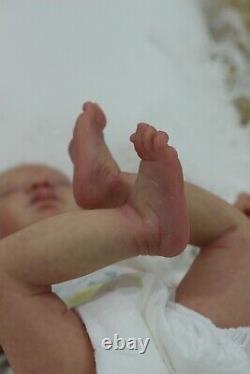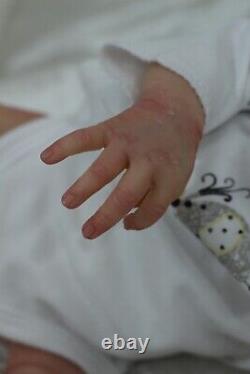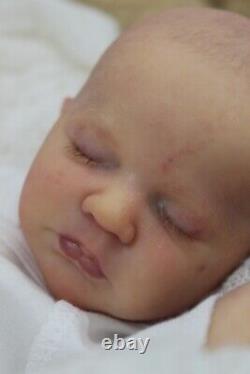 Reborn Baby Art Dolls by Artful Babies. Reborn from the stunning Serena by Tay Freitas. H ighly detailed prem baby. All photographs are taken in natural light.
In a plain setting to show the quality of the baby. The photographs of this little sweetheart don't do her justice, each of my toddlers and babies are created to be the ultimate in realism. Many hours of love and dedication have gone into making this baby. Sh e is a true collectors item. I use my own technique, Perfect-Pore to create truly realistic skin tones.
Baby's skin tones have been achieved using Genesis heat set paints which will not fade or rub off. Many micro thin layers are used to build a wonderful textured appearance. The creases and wrinkles are blushed to perfection. Baby has veining and capillaries, beneath the skin surface, adding to the true realism of this baby. There are slight blue undertones where the skin in normally thinner.
Finished with a special mix of my own making I have given this baby textured skin so it is amazing lifelike. Baby's little fingers and toenails have been lightly shaded, lighted tipped, and sealed with artist varnish. Baby's lips have been realistically tinted and finished with a satin varnish to add just a touch of sheen. Filled with loads of heavy virgin fibre fill.
Baby has full arms and full legs. Hair is painted so is always neat. Baby has a faux suede body with non jointed arms and legs.
PLEASE NOTE: There is a little paint pooling in this hand between the fingers. Artful babies adoption folder with. Adoption certificate with name of your choice.
Artful Babies signed Certificate of Authenticity. Lots & lots of love.
Baby will be sent carefully and securely packaged. I do not charge for packing materials.
I have no control over how long it will take to arrive. I will despatch baby within 48 hours of cleared funds. International sales Bank Transfer preferred. You must notify me within 24 hours of your intention to return. Baby must be received back in perfect condition, with all clothing and accessories.
IIORA Master Artist MIRA PROUD MASTER ARTISTS CRIB ERA SSI. I have been commissioned to do several prototypes. My prototype Raine was purserfred by the Bohemian Doll Museum in the Czech Republic for public display. Commissioned by the TV show Outlander series 6 to make a replic of dwarf baby Henri Christian.
Commissioned by Bobbi Barfoot at Truborns to reborn the prototype Dream by sculptor Elizabeth Townsley. Commissioned by Bobbi Barfoot at Truborns to reborn the prototype Hazel by sculptor AK Kitagawa. Commissioned by the sculptor Daria Fuller-Dinger to reborn Prototype #3 Baby Boo. Baby Shelby won Baby of the Month on Tinkerbell Forum in November 2009. Baby Kaydence was Baby of the Month on the Realistic Reborn Dolls Website in November 2009.
Commissioned by RDK, USA to reborn the Prototype Raine by Toby Morgan. Purserfred by the Bohemian Doll Museum in the Czech Republic.
3rd place at Brighton Joy of Reborn Show April 2009. Commissioned by Puppen Traumland, Germany to reborn the Prototype Rita by Rita Rich Arnold. Template Designed by Natalie Baby-bits-n-bobs.